Fantasy basketball will always be about the players that do a little bit everything. Some of the rookies from this most recent draft have a lot of potential to become great NBA players along with great fantasy players. These are some players that I think will be making a difference on your team from day one. They should be on your draft board as well. These players will be ones that do more than just score, the best fantasy players contribute to multiple categories. This is for a standard nine-category league.
4. Mohamed Bamba
Mo Bamba has the chance to be a franchise changer on an Orlando Magic team that has been a bottom feeder since Dwight Howard left them. Mo Bamba is what some call a "unicorn" (think of Porzingis) because of his incredible wingspan and his shooting touch that seems to be growing. But Mo's fantasy potential doesn't solely rely on his scoring, his blocking is what will keep fantasy owners happy. Mo Bamba is a 7'1 center that also has an insane 7'10 wingspan. To put that wingspan into perspective, think about a small elephant that is about 8 feet tall, that is a couple inches taller than Mo's wingspan. Mo averaged about 10.4 rebounds a game in his lone season in Texas as a Longhorn, along with 3.7 rejections. These are two key stats that every fantasy owner needs to look at when they are looking for a solid back up center for their team. If you have the chance, take a flyer on the former Longhorn.
3. Jaren Jackson Jr.
Before the summer league, I would have said Jaren Jackson Jr. was a pick the Grizzly's made for the future. Where Marc Gasol could groom him into becoming the next big man to dominate the post for Memphis. After the numbers he put up in Utah and Las Vegas, he looks to contribute right away. In Utah, he averaged 15.7 points per game, 2.3 blocks per game and he shot an outstanding 55.6 percent from deep. Those are impressive numbers for the former Michigan Spartan that averaged a modest 11.3 points per game, an impressive 3.2 blocks a game and he shot 39.6 percent from three. Jaren Jackson has a chance to be the focal point of the offense on a Memphis Grizzly team that is another bottom feeder. Like Mo Bamba, Jaren Jackson Jr. has a chance to make his impact felt on the defensive side along with the offense as a plus in the end. Jaren Jackson Jr. may not rebound as much as Mo Bamba, but he is a more polished offensive player which is the reason he is ahead of him on this list.
2. Collin Sexton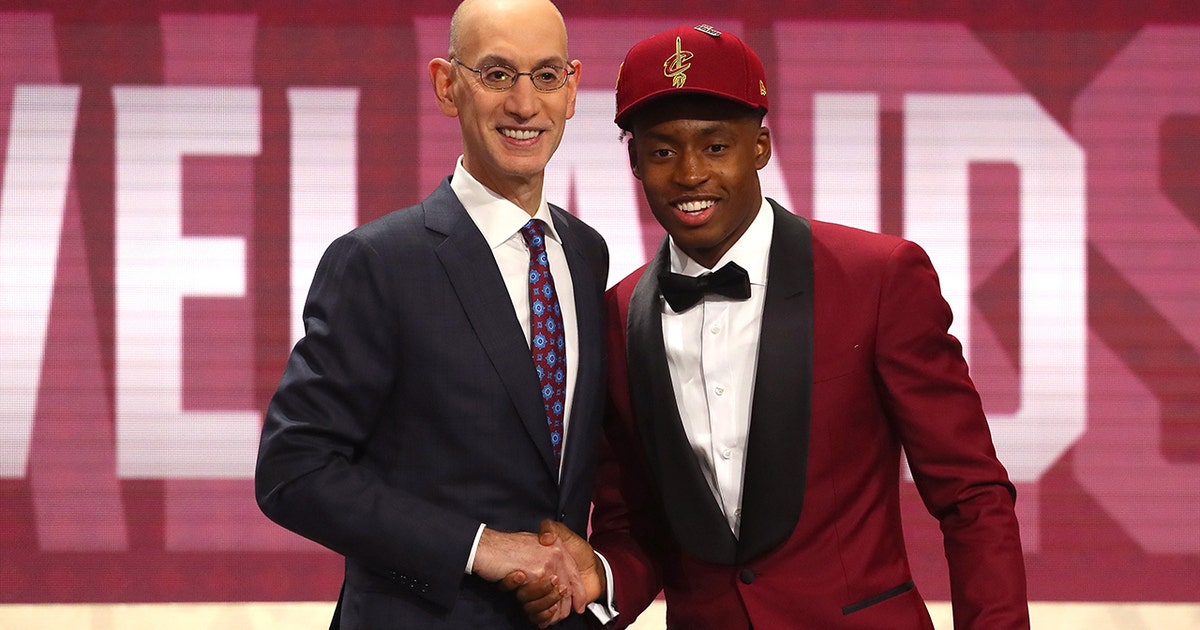 Collin Sexton seems to be the point guard of the future for the Cavaliers. With LeBron leaving for the Lakers, the Cavs don't have too much to look forward to other than watching their players improve throughout the season. Collin Sexton is a quick scoring guard that excels at getting to the rim. He has a shaky jumper but his upside is definitely there. If you are able to live with shaky field goal percentages and turnovers, he will be a perfect budget point guard for your team. Sexton did average 19.6 per contest in the summer league, which was a great thing to see from the scoring guard. His assists per game was a little low at 3.4. He did get a good amount of rebounds for a guard at 3.6. He did only shoot 42.9% from the field, but that is going to come with a slasher like Sexton. He is so high on the list because of the assists. He can turn into a decent playmaker with the shooters that Cleveland has. He should be a nice sleeper to add to your lineup.
1. Luka Doncic.
This is going to be a pretty obvious number 1. Luka didn't participate in the summer league due to his play in the Euroleague. Dallas made the decision to sit him after a long season that saw him as the MVP of the league. He is the youngest ever, to be named MVP at 19 years old. He averaged 16 points per game in 25.9 minutes per game in his last season. Now that doesn't pop out immediately, but he is a kid, taking on professional players. He was a starter on Real Madrid, one of the powerhouses in the Euroleague. He averaged 4.3 assists per game and 4.8 rebounds per game. He has many different strengths that should be able to propel him to stardom eventually. What makes his situation even better is the pairing of Dennis Smith Jr. and Doncic. Smith is a scoring guard by nature and Doncic will be able to run the offense. Luka is my choice for the rookie who will produce the most this NBA season.